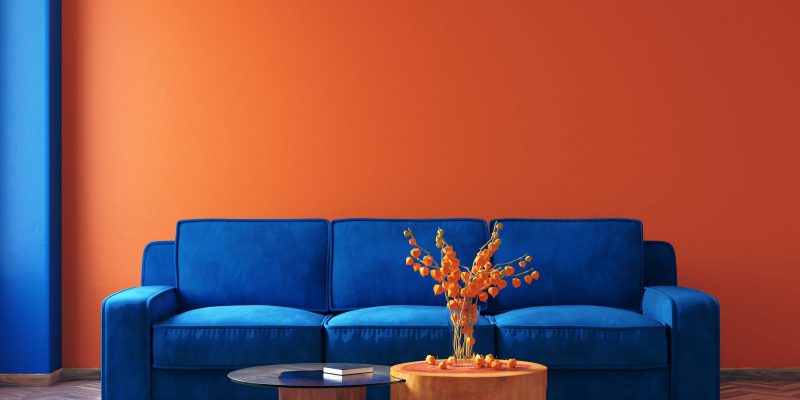 Is your sofa starting to look a little worse for wear? Swapping out your seat cushion foam is a popular way to give your sofa a refresh, without spending an arm and a leg.
Typically, your sofa should have around 7-15 years of life in it before it might need replacing- but this can depend on the quality of the sofa itself and how it has been looked after. If your sofa is ready to be updated, replacing the foam inside it can be a great, affordable option.
Often, the sofa frame itself is in great condition, but thanks to often sitting in the same place, or very frequent use, the cushions themselves can look worn and droopy. Luckily you don't always need to get rid of your whole sofa and start from scratch- often your sofa can be given a whole new lease of life by replacing the seat cushion foam.
So, why and when should you replace seat cushion foam in your sofa?
Sofas can easily become sagging or drooped over time
Not only does this make them extremely uncomfortable and unsupportive, but they also lose their aesthetic appeal when in this condition making them look old and worn out. If your sofa cushions are drooped and uncomfortable, a new set of foam cushions can make them feel like new.
Your sofa can make a huge difference to how your living space looks
Old, sagging sofa cushions make the sofas themselves look worn out, but thanks to them being such an important feature in your living space, they can really impact the look of your whole room. Worn out sofas can give a dated feel to your entire living room, so it's great to give them a new lease of life with fresh cushion foam.
Sofas can be expensive to replace
It's no secret that sofas are an expensive piece of furniture. They're an investment and can even leave you with monthly finance to pay off in the long term. Giving your sofas a much-needed refresh using new cushion foam is a great way to give the impression of a new sofa, without having to face the bulky cost.
If you need to replace your sofa cushions, we make it easy for you to get the right fit.
We have an extensive selection of foam shapes which are bound to suit your sofa, but we also accommodate any non-standard foam shape with our bespoke service. You can choose the foam grade that works for you. Check out our foam grade guide to find the right option.
Looking to learn more about how to order your bespoke furniture cushions? We have a 5-step guide designed to make it easy for you!